December 23 2018 @ 11:37 AM
If you are like me, you've never heard of Product Hunt, but my good friend John @tinrocket say it's a great site to discover new stuff. Every day they showcase a few products and today they featured Simile. Sweet!
https://www.producthunt.com/posts/simile
December 21 2018 @ 06:00 AM
After almost two full years of development (
check out the backstory
), I'm proud to announce "
Simile
- Paint Like a Master".
Simile is the painting game that brings the powerful "Grid Method" used by the ancient Egyptians and mastered by Leonardo da Vinci, Vincent van Gogh, and M.C. Escher into the modern age.
— Cortis Clark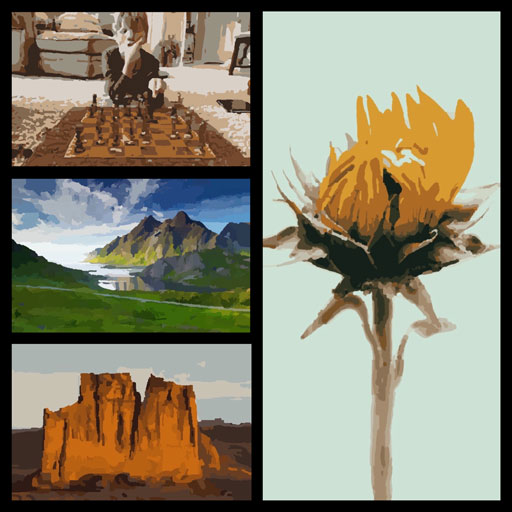 Art made while playing Simile